Ceiling Fan, Bracing, Bath Fan Installation

Doorbell Install, Replacement, & Repair

Attic Fan Install, Repair, Replace
Electrical Outlet & Switch Installation

Surge Protector Installation

Smoke & CO Detector Installation
Generator Transfer Switch Install, Replacement, & Repair
What makes us an excellent Electrical Company?
Dependable Electrical Services
Our team provides Lehigh Valley homeowners with extensive electrical repairs, replacements, installation services, and more. We devote ourselves to your full satisfaction. Call us right away with any concerns you have regarding your electrical system.
Licensed & Experienced Electricians
Our electricians will take care of all the above services and more. Even if you do not see your needed service on our list, there is a high probability we can handle it for you. We want to show you why so many homeowners in the Lehigh Valley rely on our expert electrical services for all their needs.
5 Star Electrician Experience
At JEOAH Electric, we are a family business that prioritizes giving our customers a five-star experience every time they call us. Our customers are our top priority, and we value you, whether new or existing. Every member of our team offers exceptional customer service, from the moment you call, until your work is complete.
Our vision is to make you part of our family. The company name JEOAH Electric not only resembles the names of our family members:
But it also resembles our hopes in developing a bond as strong family with you, our customers. We hope and strive to be the best electrical contractor in our field. Like your Doctor, who takes care of your well-being, and your lawyer, who protects your assets. We at JEOAH Electric seek to protect your home.
WE WANT TO BE YOUR GO-TO ELECTRICIAN!
An electrician that's Partnered with Trusted Names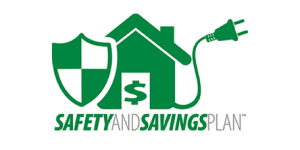 JEOAH Electric Provides Electrical Services In the lehigh valley and Surrounding Areas
We proudly serve the following PA counties.
Northampton county
Carbon county
Monroe county
Lehigh county
Kevin county
Schuylkill county
We also perform frequent service calls to:
Quakertown
Coopersburg
Perkasie
Hellertown
Contact Us For Electrical Repairs, Installations, and Replacements for your home
When it comes to electrical services in the Lehigh Valley, we have you covered. Our skilled electricians are experienced in all aspects of electrical work including inspection and troubleshooting, wiring and rewiring, GFCIs and electrical outlet installation and repair, panel repair and replacement, surge protection, ceiling fan installation, and lighting installation and repair. Our priority is ensuring that our customers are completely satisfied. We treat our customers like family, taking the time to listen to their concerns and addressing any issues that need to be fixed. We understand the importance of electrical safety and strive to ensure that every home we work in is up to code and functioning properly.
To contact us or to ask a question, fill out our form here and someone from our team will reach out shortly.