Ceiling Fan, Bracing, Bath Fan Installation

Doorbell Install, Replacement, & Repair

Attic Fan Install, Repair, Replace
Electrical Outlet & Switch Installation

Surge Protector Installation

Smoke & CO Detector Installation
Generator Transfer Switch Install, Replacement, & Repair
Why We Stand Out from Other Electrical Contractors
Dependable Service
The work we perform is our pride and joy. We guarantee our work will be satisfactory and will leave you with a smile.
Friendly & Qualified Techs
Our service team is meticulously hand-picked from qualified and highly personable prospects.
5 Star Experience
We pride ourselves on our 5 star customer experience. Our team wants to hear your positive feedback after every call.
Our vision, is to make you part of our family. The company name JEOAH electric not only resembles the names of our family members:
But it also resembles our hopes in developing a bond as strong family with you, our customers. We hope and strive to be the best electrical contractor in our field. Like your Doctor, who takes care of your well being and your lawyer, who protects your assets. We at JEOAH electric seek to protect your home.
WE WANT TO BE YOUR ELECTRICIAN!
Partnered with Trusted Names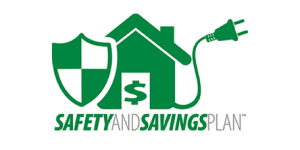 JEOAH Electric Provides Electrical Services In Slatington, PA And Surrounding Areas
We proudly serve the following PA counties.
Northampton county
Carbon county
Monroe county
Lehigh county
Kevin county
Schuylkill county
We also perform frequent service calls to:
Quakertown
Coopersburg
Perkasie
Hellertown
Contact Us For Illuminating Electrical Excellence
We're ready to do whatever it takes to make sure you are completely satisfied with our work by the end of our visit. We treat our customers like family and ensure their needs come first.
To contact us or to ask a question, fill out our form here and someone from our team will reach out shortly.